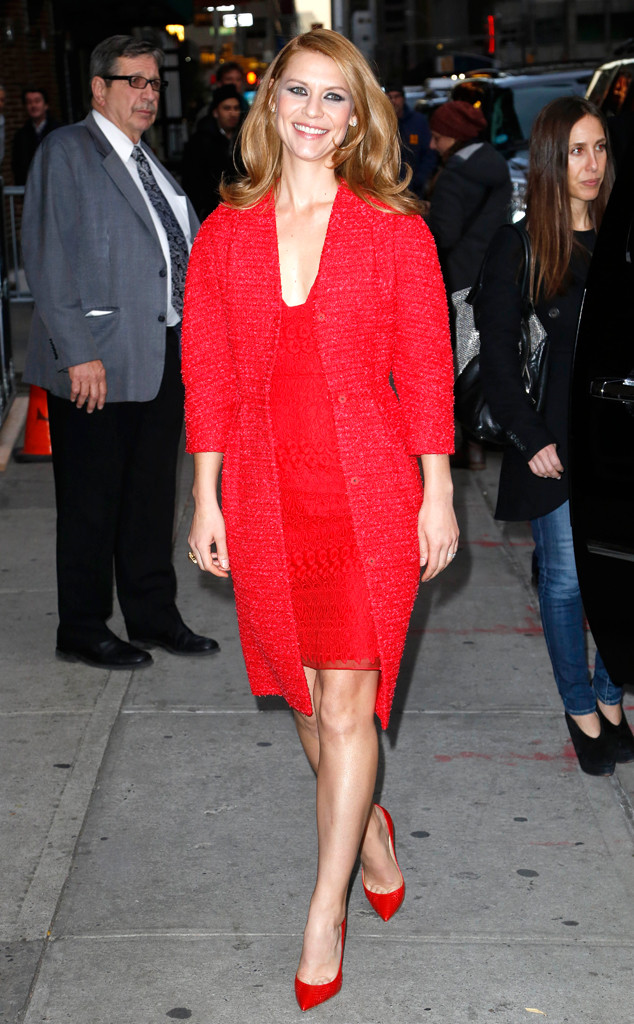 Richie Buxo/Splash News
Has Claire Danes been getting beauty tips from Damian Lewis?
The Homeland actress debuted a new red hair color yesterday that is very similar to the co-star's natural ginger colored locks.
Regardless of her inspiration, the new tint is a gorgeous change for the Emmy winner who last dyed her hair (a similar strawberry blond shade) in 2003—yes, over a decade ago!
The star's tress transformation was first spotted as she made her was to The Late Show with David Lettermen on Nov. 15 in New York City. The actress emphasized her fiery new tint by donning a red hot dress and jacket (both by Giambattista Valli) with matching scarlet pumps.