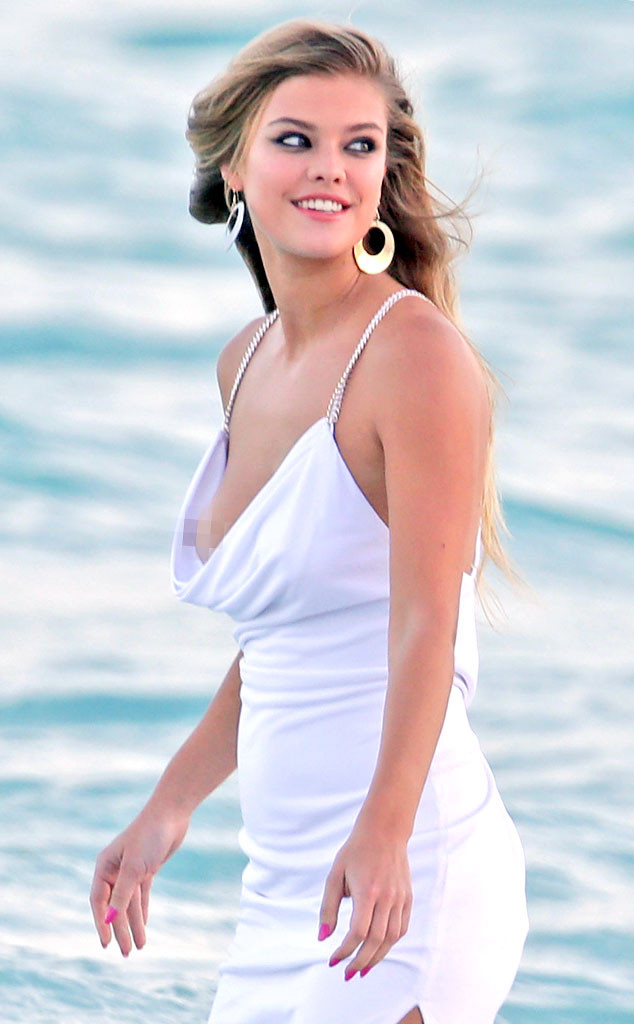 PacificCoastNews.com
Help isn't coming from over there—unless Nina Agdal was looking at the person with the fashion tape.
We won't say that Adam Levine's model ex-girlfriend suffered a nip slip today, considering how perfectly happy she continued to look when her dress slipped to reveal pretty much her entire right breast during a photo shoot in Miami Beach
Agdal was posing at water's edge for Bebe's Spring 2014 campaign when the wardrobe malfunction occurred. (Maybe the strap on Bebe's lovely white slip dress needed a little tightening.)
But perhaps the 21-year-old Danish beauty is a student of the Miranda Kerr School of Modeling, because she didn't seem too concerned.