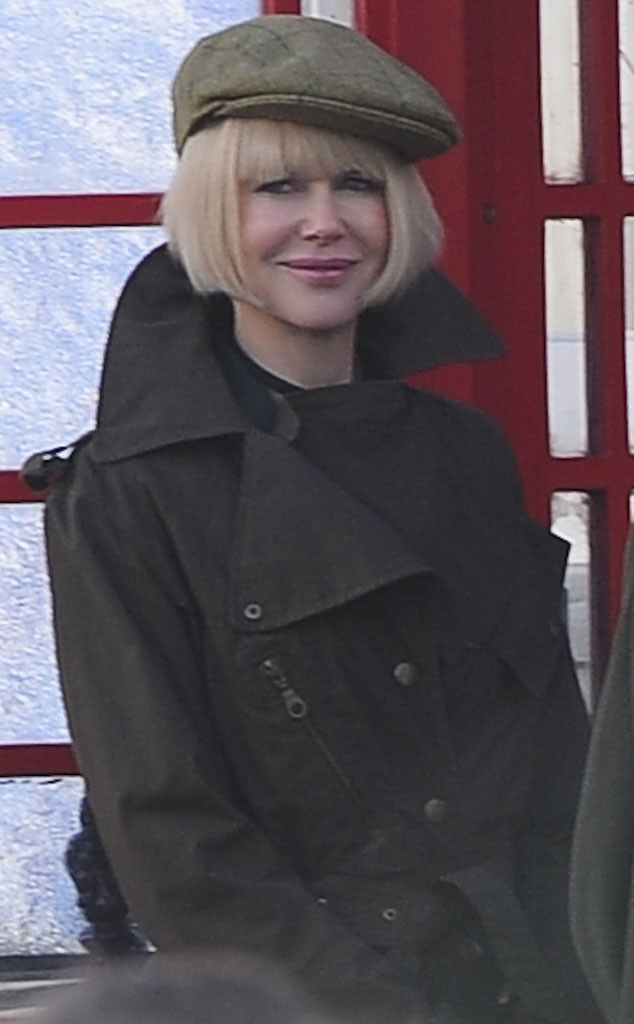 Neil Warner / Splash News
Wait, don't hand Nicole Kidman a membership to the Celeb Bob Club just yet.
Although the A-list actress is definitely strutting a short, blond haircut (which has been all the rage in Hollywood these days) with blunt bangs, it's not permanent.
Yep, that's not her real hair. Kidman is actually sporting a wig for her scenes in the upcoming movie Paddington, which she was spotted shooting in the Primrose Hill neighborhood of London, England, earlier today.
Along with her faux bob, Nicole wore a tweed cap and long winter coat, while filming alongside her costar Peter Capaldi, who you might remember was recently tapped as the new Doctor Who.