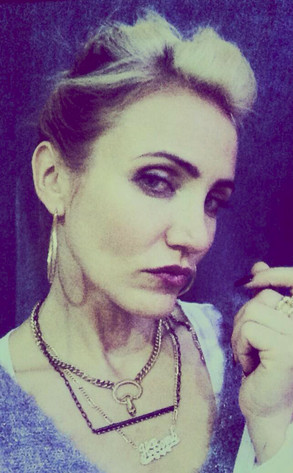 Twitter
Here's a first look at Cameron Diaz as Miss Hannigan in the Annie movie remake!
The 41-year-old actress tweeted a photo of herself in character as the cruel orphanage supervisor from set earlier today.
"I want you to meet someone," Diaz wrote. "Her name is Ms.Hannigan. She ain't nice and she ain't pretty." In the photo, Diaz shows off a two-toned hair color look, dark, bold eyebrows, heavy eye shadow and red lips. She also sports large hoop earrings and several chain necklaces.