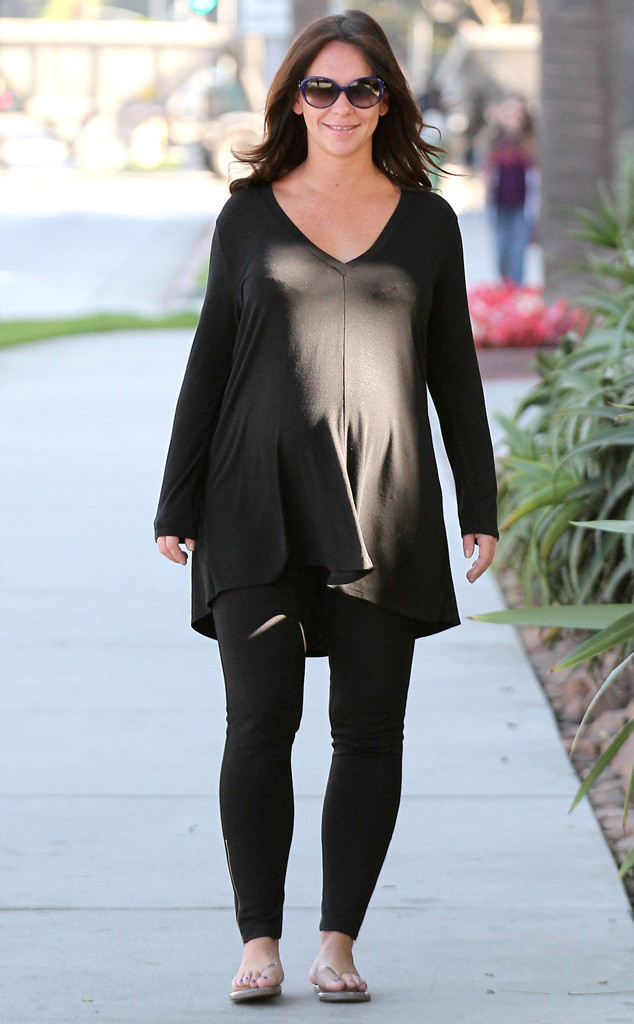 Goodwin/FAMEFLYNET PICTURES
Jennifer Love Hewitt sure has that pregnancy glow!
The 34-year-old mommy-to-be was all smiles as she stepped to run some errands Monday, Nov. 11, in L.A. Despite wearing a loose black top, Jennifer's ever-growing baby bump was clearly bigger than ever as she gets closer and closer her due date.
And although The Client List was canceled by Lifetime after just two seasons, somehow we think the show will always be near and dear to Jennifer's heart. It is, after all, where she met and fell in love with Brian Hallisay, her costar turned real-life fiancé and baby daddy!