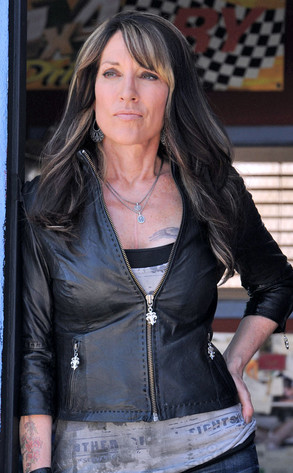 Prashant Gupta/FX
Katey Sagal used to be unrecognizable when she wasn't in Peg Bundy mode.
That is most certainly no longer the case.
"Now, it's more about Gemma. I did used to get it all the time, but no so much anymore," the actress—who was previously best known for playing big-haired Peg on Married With Children and now provides the at-times-steely heart of Sons of Anarchy as the queen of old ladies, Gemma Teller—told Billboard in a recent interview.
And even though SoA's ever-darkening subject matter could be what's keeping the show off the podium come Emmys time, Sagal is fiercely proud and protective of the FX hit.