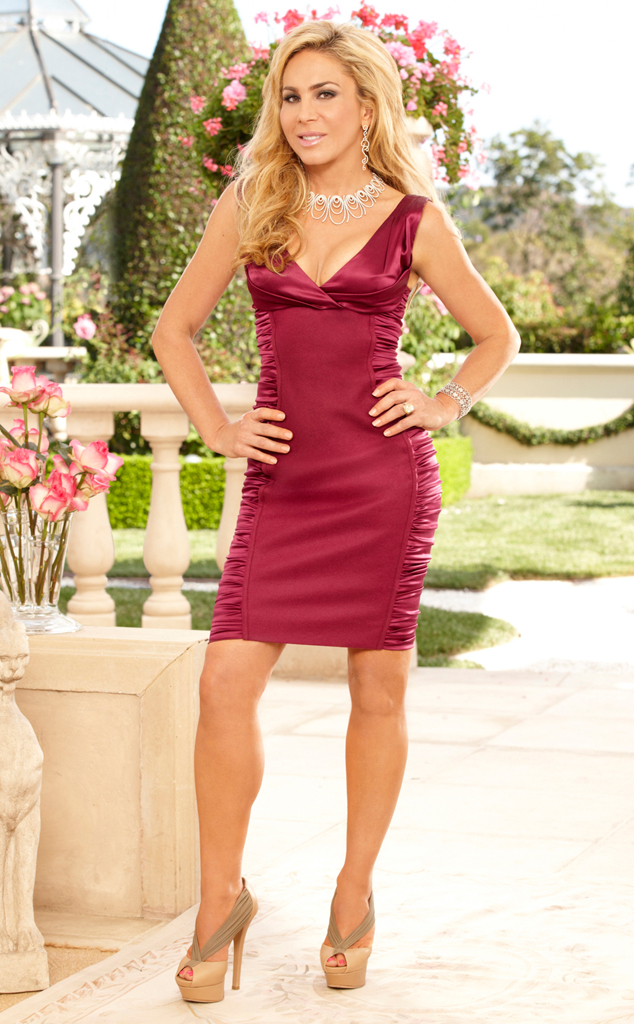 Adam Olszewski/Bravo
Ouch! Former Real Housewives of Beverly Hills star Adrienne Maloof was injured at a CBS lot on Friday.
The reality star was being interviewed by Brooke Anderson when the room got extremely hot due to the lighting, causing the sprinklers to go off.
Anderson snapped an Instagram video of the room, which showed the room completely water-logged.
"So I was just doing an interview w/@AdrienneMaloof when this happened," she wrote. "Light got too hot, popped & sprinklers came on. Water everywhere. It's a pool, not a shooting suite now!"
She hashtagged the caption with, "#waterdamage #crazyworkday"