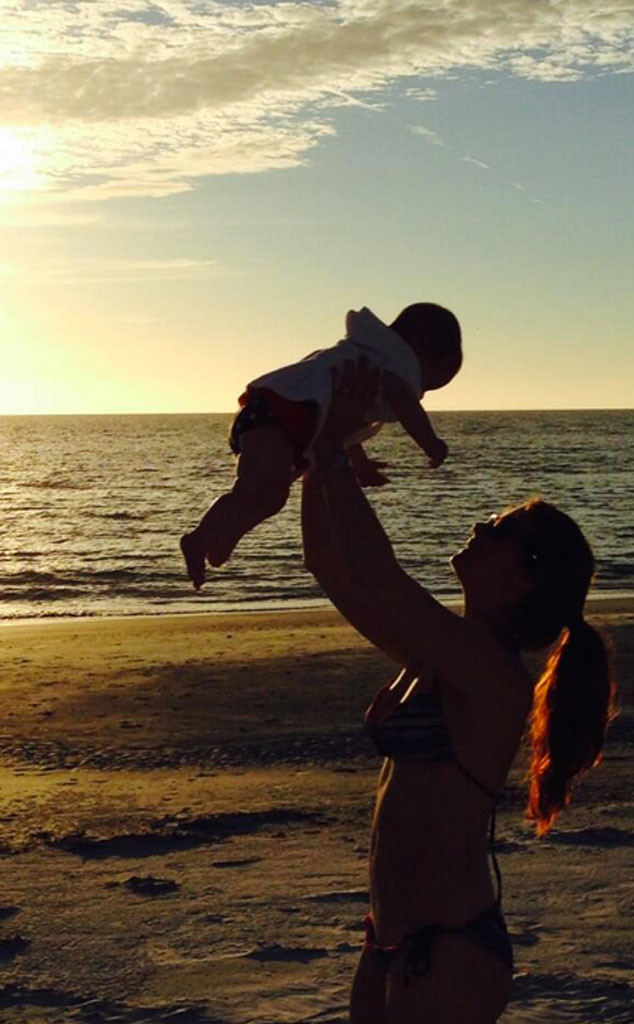 Twitter
Hot mama! Less than six months after giving birth to a baby girl, JoAnna García Swisher debuted her post-baby bikini body on Thursday, Nov. 7. Lifting Emerson high above her head at sunset, the famous redhead captioned her twitpic, "Emme's first day at the beach."
Her husband, pro baseball player Nick Swisher, retweeted the picture and added, "Great day!"
Of course, the 34-year-old actress gave viewers a sneak peek of her slimmed-down shape when she got into character as the mermaid Ariel in Once Upon a Time.