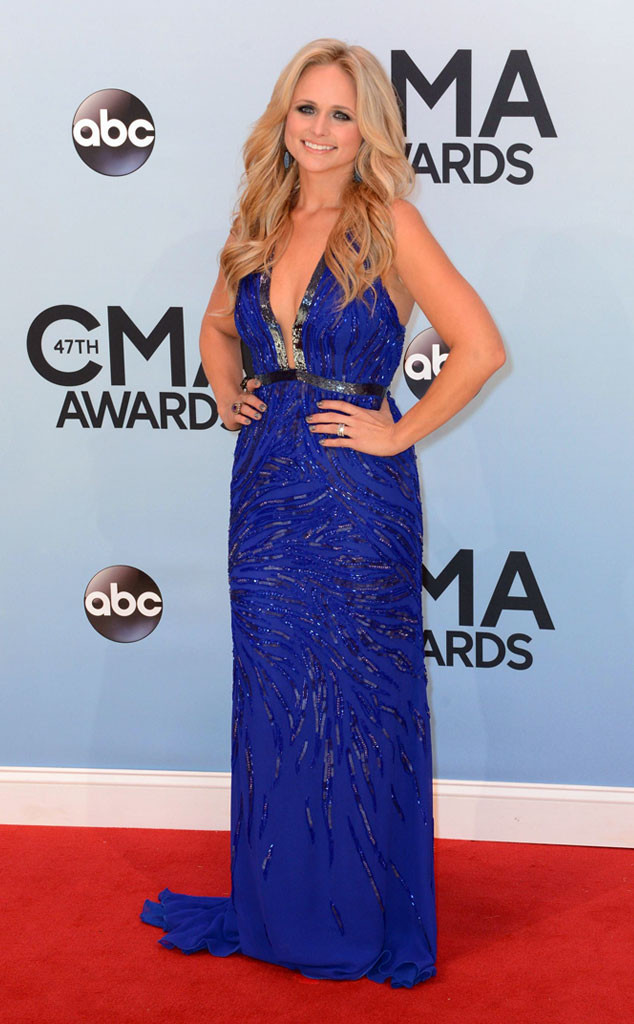 ABC/Todd Wawrychuk
Miranda Lambert is one of the most outspoken stars in country music, but she let her body do all the talking at the 47th annual Country Music Association Awards in Nashville on Wednesday, Nov. 6. Wearing a plunging Roberto Cavalli gown, the blond star unveiled a noticeably thinner frame.
The "All Kinds of Kinds" singer shared the secrets behind her svelte shape while speaking to E! News on the red carpet. "I have been working a lot!" the 29-year-old musician said. "Working out and drinking juice and just running, running around."
"You know what, I fluctuate all the time in my weight—it's really annoying—but I'm going to be 30 in like four days, so I'm like, 'I need to get ahead of this thing!' Because they say when you hit 30 it doesn't get easier," she added. "So I thought, 'Well, you know, if I get a little healthier before I turn 30, maybe I can get ahead of the game.'"