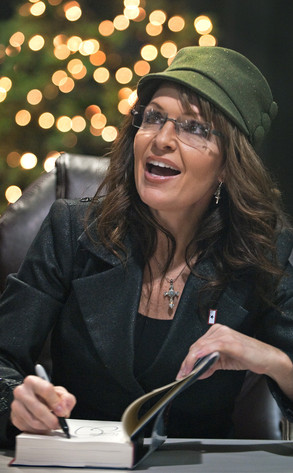 PAUL J. RICHARDS/AFP/Getty Images
Just in time for the holiday season, Sarah Palin is about to launch a counteroffensive against the war on Christmas.
The former governor from Alaska and Fox News commentator announced on her Facebook page that she'll be hitting the road later this month to promote her latest book, Good Tidings and Great Joy: Protecting the Heart of Christmas.
Palin's book tour kicks off in, ahem, Bethlehem, Pa. on Nov. 12 and avoids big cities like New York City and Los Angeles in favor of stops in some of red state strongholds such as Columbus, Ohio; Fort Campbell, Ky.; Fort Benning, Ga.; Plano, Texas; and Pensacola Fla. among other conservative towns before wrapping up in Minneapolis, Minn. on Nov. 22.