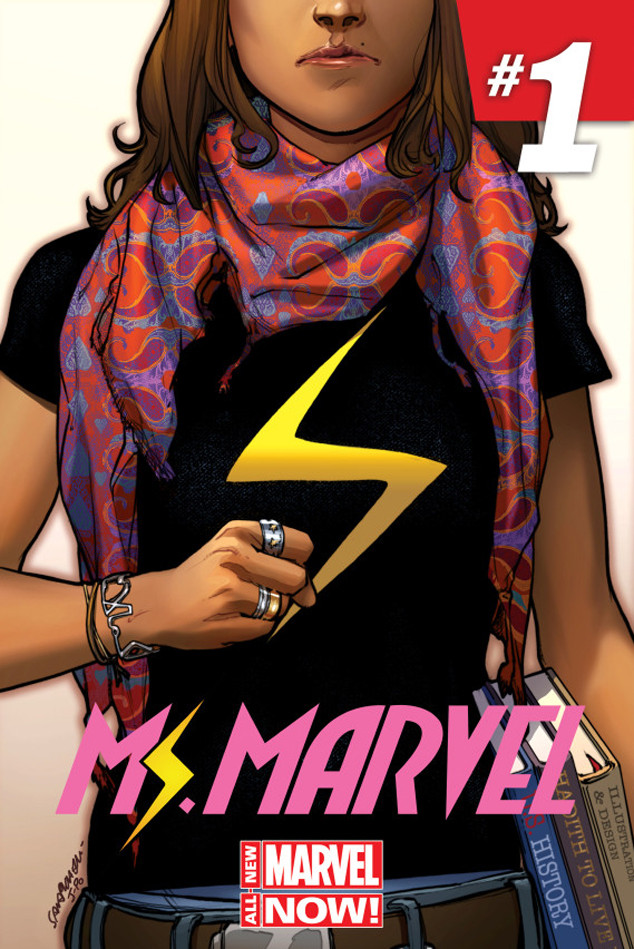 Marvel
So we don't have a Captain Marvel movie. Yet. Actually, we don't have a movie focused on any female superhero. And that really sucks. But there is some good news coming out of the comic world: Ms. Marvel is back and more diverse than ever.
Ms. Marvel will be reintroduced in Marvel's newly rebranded Marvel NOW! series as a Muslim teen named Kamala Khan, the 16-year-old daughter of immigrant Pakistani parents, now living in New Jersey.
Kamala is "among the first to be a series protagonist who is both a woman and Muslim," Time reports, and is a welcome addition to Marvel's continuing "efforts to reflect a growing diversity among its readers."
The last Ms. Marvel, Carol Danvers, eventually went on to become Captain Marvel, boasting a range of powers that included super strength, speed and flight. Kamala will have the ability to grown and shrink her body and will ultimately be able to shape shift.