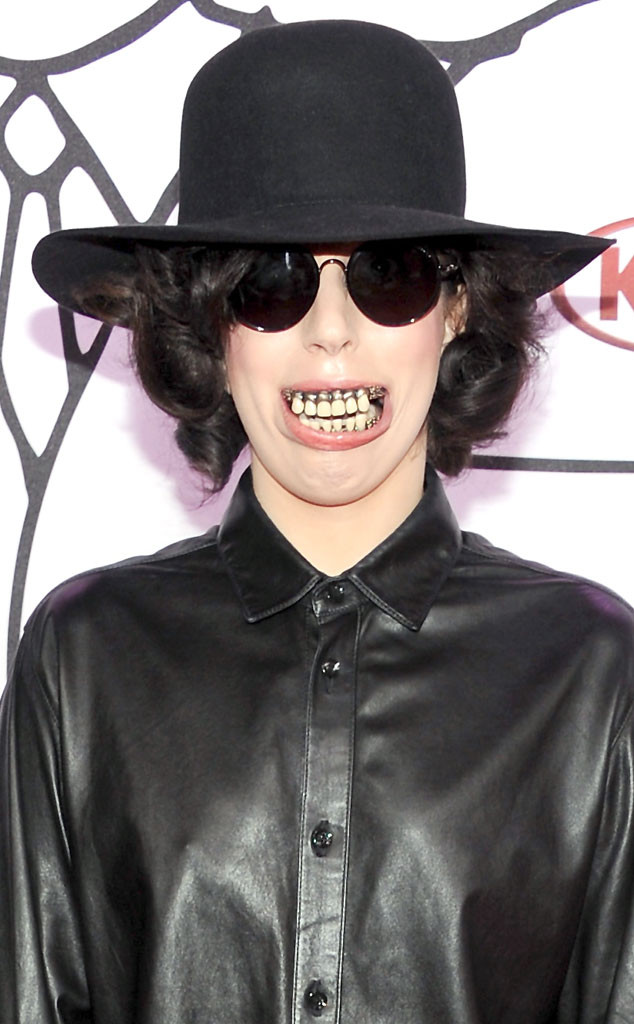 Dimitrios Kambouris/Getty Images
Lady Gaga's fashions have always raised a few eyebrows, but Mother Monster herself is explaining the real reasons behind some of her most bizarre outfits to date.
During a guest appearance on The Graham Norton Show, the "Applause" singer said, "It's how I deal with my insanity."
"From when I was young I had voices in my head, and for the longest time I was drinking and doing a lot of drugs and it was the clothing and the artistry that saved me."
The 27-year-old has been known to sport some seriously crazy looks as of late.
Over the weekend, she opted to go without pants while rocking a leather shirt on the red carpet for the first ever YouTube Music Awards.