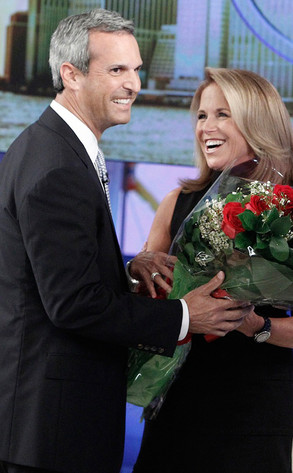 Lou Rocco/ABC
Katie Couric is opening up about her engagement to fiancé John Molner.
The 56-year-old talk show host admits she was a bit surprised when her 50-year-old beau proposed over Labor Day weekend while the two were away in the Hamptons.
"We had been talking casually about the possibility of getting married," Couric reveals in the latest issue of Gotham magazine. "We knew we were in a committed relationship, but we had not really discussed it in concrete terms. When John said he was open to it, I thought, 'Great,' but I also didn't want to push it in that direction if that wasn't where he was headed."