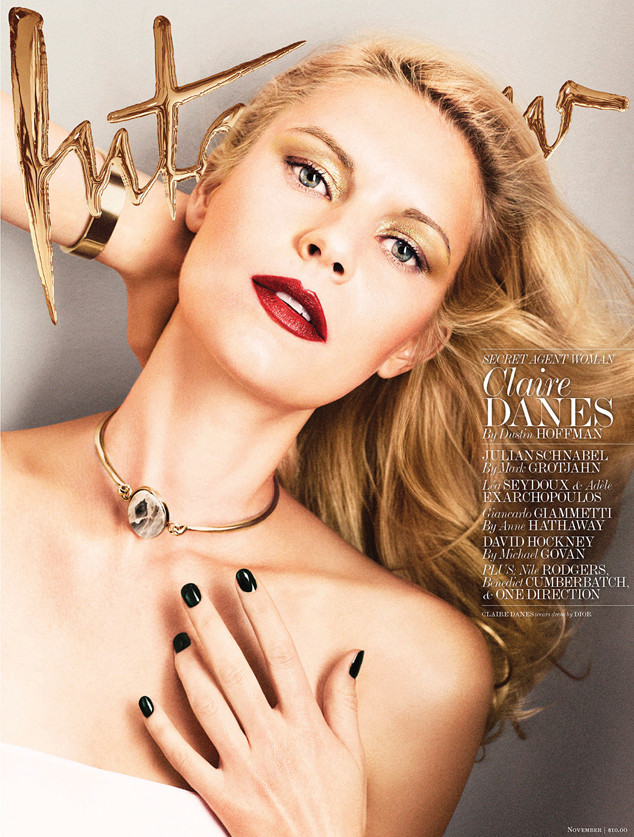 FABIEN BARON/Interview Magazine
Claire Danes is one hot mama.
The Homeland star posed topless for Interview magazine and showed off her amazing post-baby body.
During her chat with the fashion mag, Danes spoke about the difficulties in taking on her bipolar character on the hit Showtime series so soon after giving birth to her son Cyrus.
"It was exhausting but also exhilarating. I had just come out of my mommy cocoon and my cushy, mushy love planet. So entering that mania at that point was not as enjoyable," she explained.
The 34-year-old star also shared how she and her husband, Hugh Dancy, help one another with their respective projects.