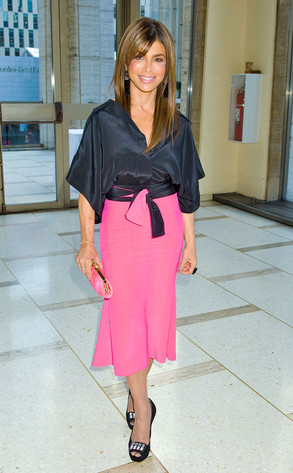 JUSTIN CAMPBELL/startraksphoto.com
Paula Abdul is connecting to her Jewish roots and planning an important religious milestone: a belated Bat Mitzvah.
The former American Idol and X-Factor judge is visiting Israel for the first time as an official guest of Israel's ministry of tourism, according to the Associated Press.
"Beyond being Jewish, I've always found myself to be very much in tune with spirituality," the 51-year-old performer said in an interview with the AP.
A Bat Mitzvah is a coming of age ritual, a service and ceremony that usually occurs when the girl is 12 or 13. A Bar Mitzvah is held when a boy is 13.