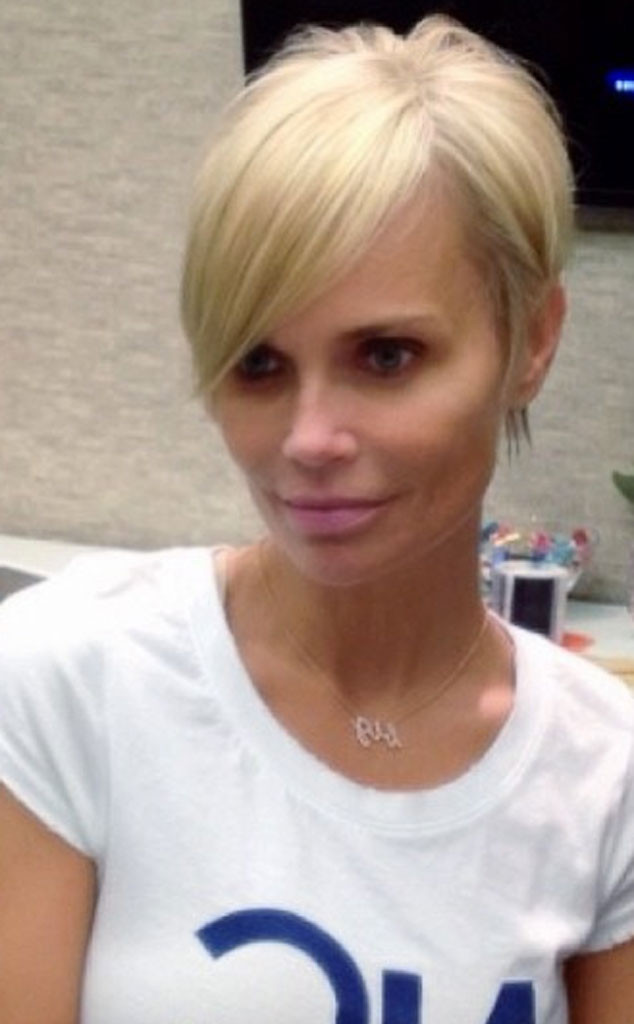 Instagram
It's official—pixie cuts are taking over Hollywood by storm!
Just take a look at Kristin Chenoweth, who was the most recent celeb to jump on the short hair bandwagon, following the lead of several bold beauties including Pamela Anderson, Jennifer Hudson and Beyoncé who all made headlines with their cropped cuts recently.
The blond beauty's hairstylist, Jonathan Hanousek, posted an adorable pic on his Instagram showing off his handiwork, and we have to say Kristin looks completely transformed!
In the photo, the talented actress gazes off into the distance wearing a casual tee, sparkly necklace and soft makeup, looking effortlessly chic thanks to her brand new 'do.