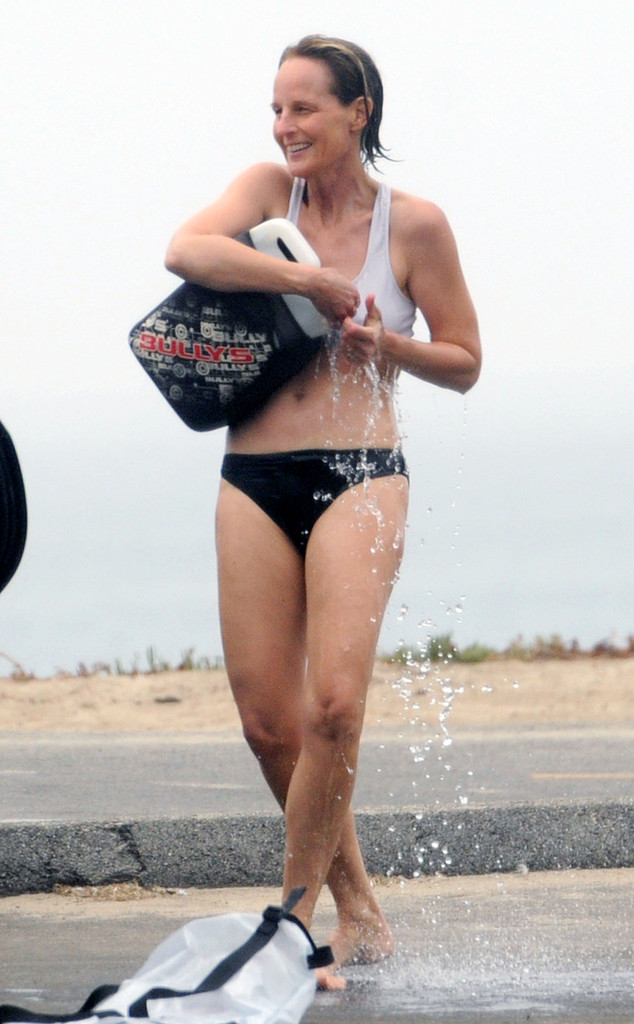 Splash News
Age ain't nothing but a number!
Case in point: 50-year-old Helen Hunt.
The Hollywood star looked amazing in a bikini by the beach in Malibu earlier this week.
Hunt spent most of the morning surfing and showered off her fit bod in the parking lot before changing into dry clothes.
Clearly one secret behind Hunt's enviable abs is spending tons of time out in the water.
The California native was all smiles as she washed the sand off of her pet pooch before getting into her gray Prius.