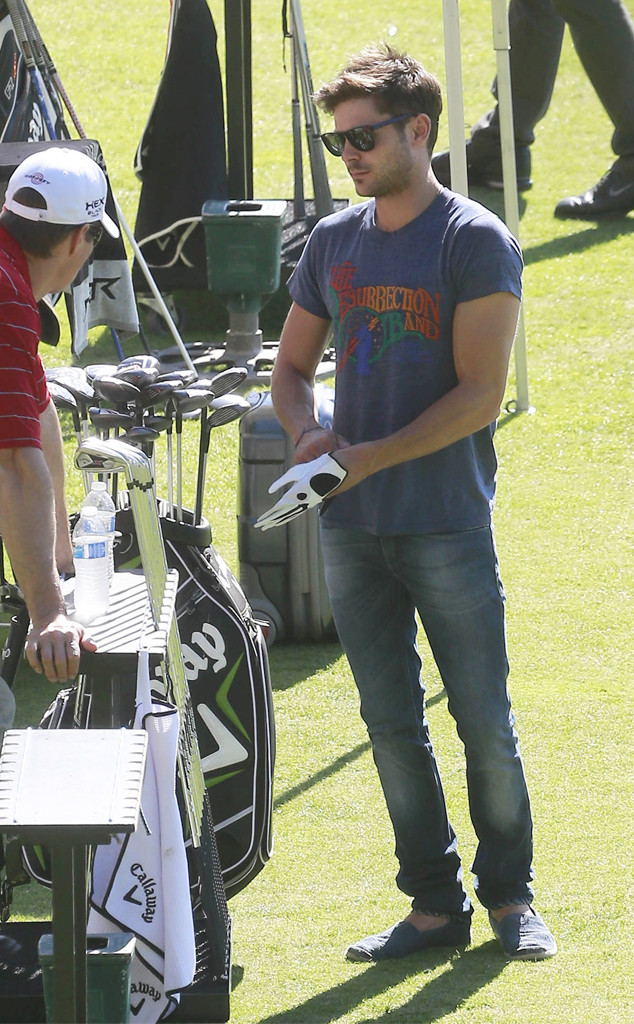 FAMEFLYNET PICTURES
A relaxing day at the golf course, not too shabby.
That's how Zac Efron decided to celebrate his 26th birthday on Friday, Oct. 18, at the Callaway Golf Center in Carlsbad, Calif.
The heartthrob actor was spotted sipping coffee on the green and practicing his swing with his father David and some friends.
Efron, who recently confirmed that he is single (!), dressed in casual attire for his day at the range, wearing a blue T-shirt that perfectly showed off his buff arms, blue jeans and white gloves.