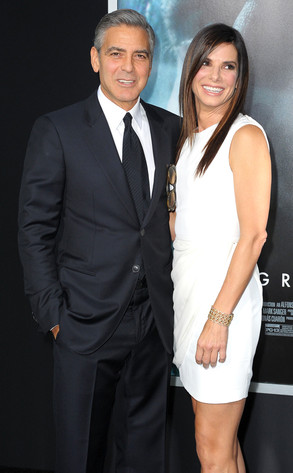 Michael Loccisano/Getty Images
Sandra Bullock and George Clooney's Gravity is setting box-office records. Tom Hanks' Captain Phillips is off to a bigger-than-expected start. So much for horror-movie villains and their teenaged victims ruling Halloween season.
Bullock, Clooney and Hanks are running the table, and doing so in unexpected ways.
Gravity is an original sci-fi tale. Captain Phillips, though based on a memoir, isn't a sequel or high-concept property. Both films are on track for awards season; neither film is especially geared for the (younger) moviegoer who made Paranormal Activity 3 the top-opening October release ever until Gravity came along.