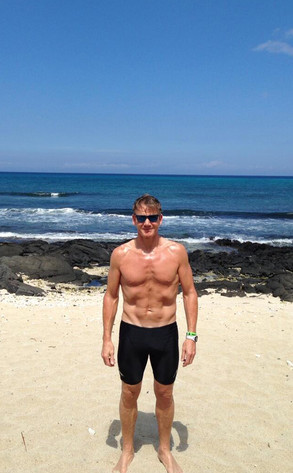 Twitter
Gordon Ramsay is turning up the heat and this time, it's far away from the kitchen.
The famous chef known for his delicious cooking and memorable screaming fits on Hell's Kitchen proved he's in the best shape of his life as he competed in Hawaii's Ironman race.
"Wish you where here !" Ramsay said as he posed in the first of many shirtless pictures from the weekend.
When the actual race got underway, the talented chef was able to deliver a play-by-play of his progress.
After successfully completing the bike and swim portion, Ramsay put his running shoes on but kept the shirt off in his WhoSay picture.
"Ready for 12 hours of hell !! #IMKona," he captioned. Yep, this is no easy task!