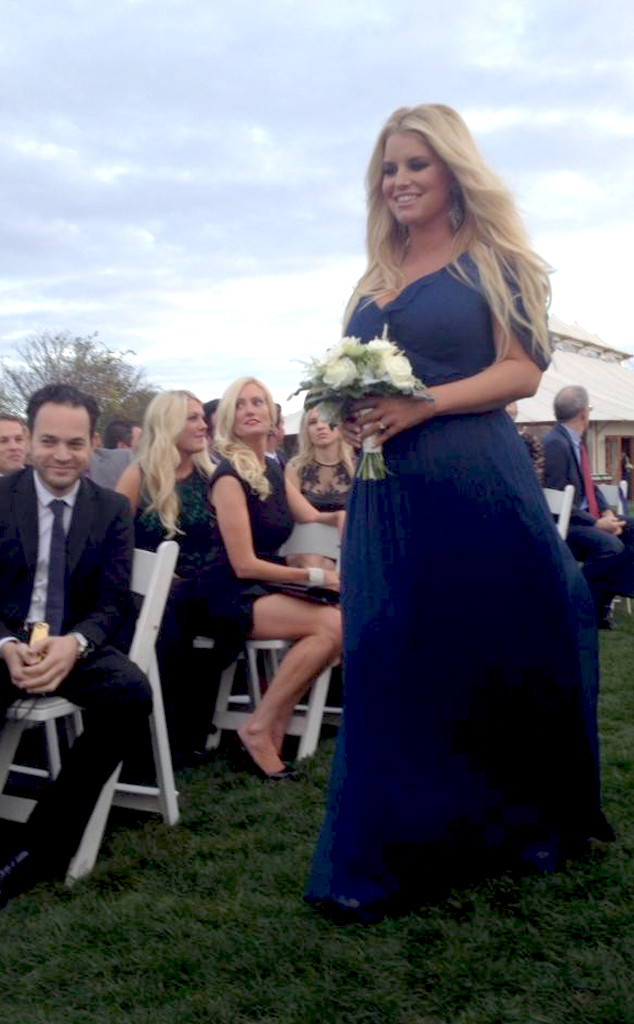 Facebook
Here comes the bridesmaid!
Jessica Simpson was all smiles, as seen here in this photo on Facebook, as she walked down the aisle in a long flowing navy dress at her publicist Lauren Auslander's wedding in Newport, Rhode Island on Saturday, Oct. 12.
The blond beauty kept her long hair down and held a bouquet filled with white flowers and green leaves. The ceremony was held outdoors and judging by the blue sky, it looks like a perfect afternoon!
It was a family affair and the 33-year-old fashion mogul shared several pictures throughout the festive weekend, including a sweet snapshot with her fiancé, Eric Johnson's, mother.