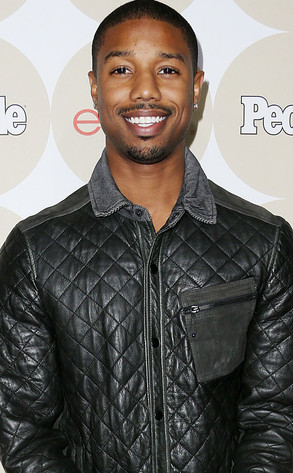 Frederick M. Brown/Getty Images
If you ask Michael B. Jordan, he wouldn't mind making the jump to light speed like most everybody else in Hollywood.
The former Wire star, who's earning Oscar buzz for his breakthrough role in the Sundance-winning drama Fruitvale Station, is the latest actor to confirm he auditioned for the new Star Wars movie being directed by J.J. Abrams.
In a recently published interview, the 26-year-old Jordan confirmed that following in the footsteps of Atonement star Saoirse Ronan before him, he tried out for an unspecified part in the highly anticipated seventh installment in the space opera series.