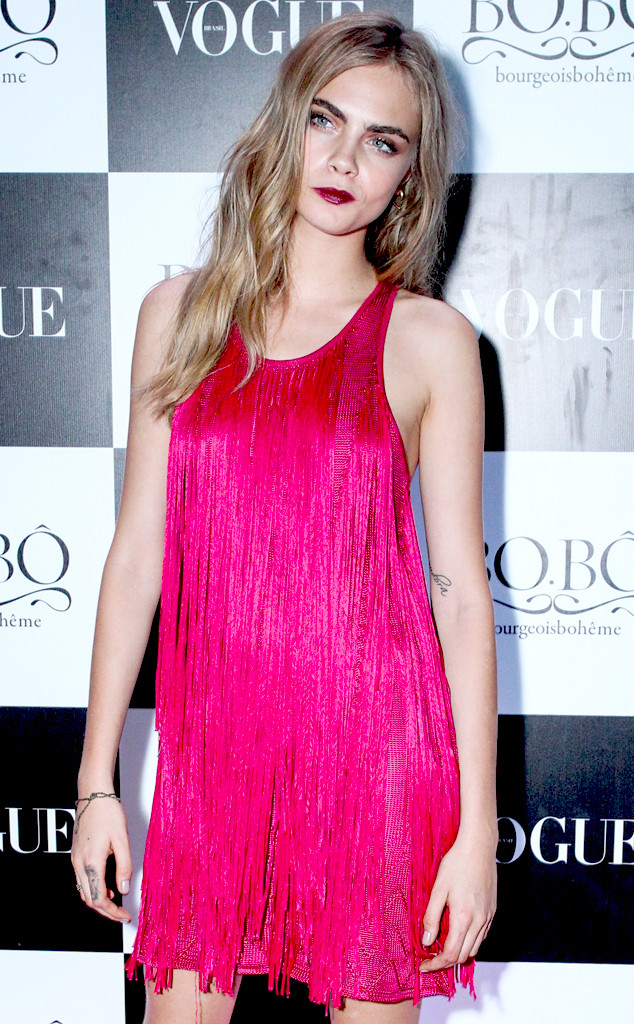 GADE/AKM-GSI
Now this is the way to make a splash in a new city!
We're taking cues from top model Cara Delevingne who recently spent two days in Rio de Janeiro and caused quite a stir during her entire trip, thanks to her eye-catching outfits and throngs of loyal fans who knew of her whereabouts.
The British beauty made the most of her time attending fashion events for Vogue Brazil to snapping selfies with fans on the street, and of course, had a new outfit for every occasion.
Cara, could you be any cooler?!