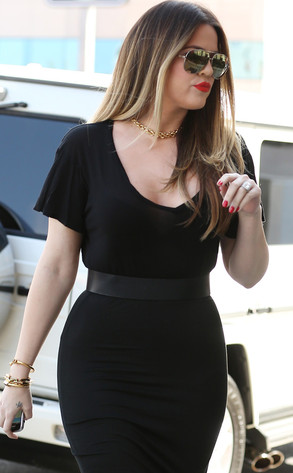 Clint Brewer / Splash News
Khloé Kardashian Odom has a lot of love for her Twitter fans.
The E! star held a Q&A session on Wednesday, Oct. 2, and kicked off the conversation by tweeting to her followers "I'm ready to chat!! Send me all your questions and I'll try to answer as many as I can! XOXO"
The 29-year-old brunette beauty then sent more than 100 tweets throughout the 20 minute chat.
Most of the tweets were messages of love, including "love!," "love you" and "love you too." The other popular response was a bunch of personalized "hi" tweets. Khloé also sent several birthday shoutouts, an occasional "woohoo!" and a few "I see you!"