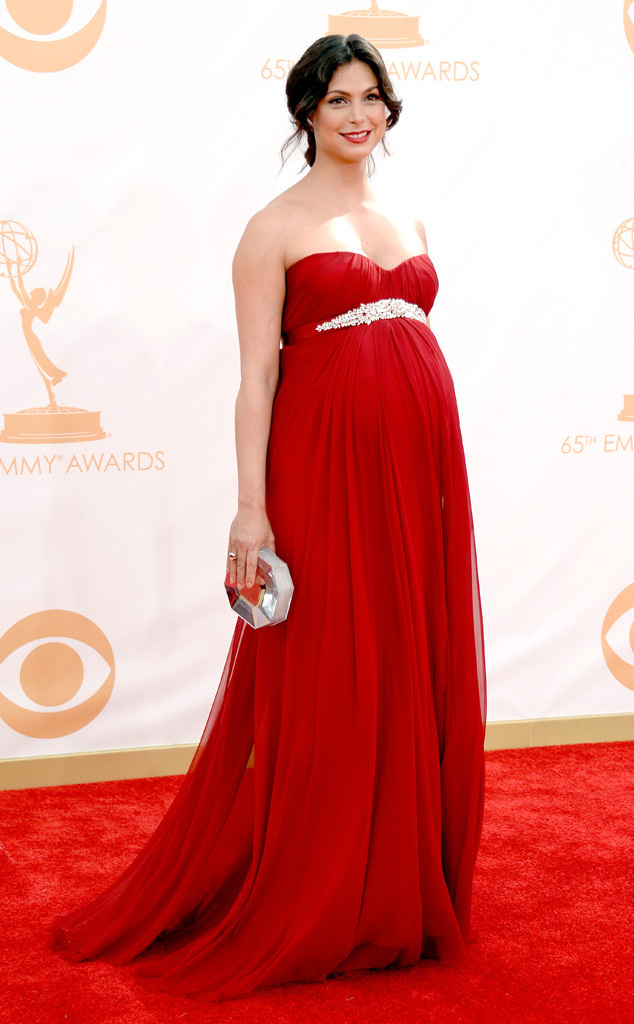 Frazer Harrison/Getty Images
Homeland star Morena Baccarin is ready to give birth right…now!
"It's been really easy," says Baccarin, a first-time mommy-to-be who is due any day now. "But now I'm like, 'Get it out!' I think it's this long for a reason because by the end, it doesn't matter how much it hurts—it's just get it out."
Her big craving has been watermelon. "I always like it, but I could literally sit and eat an entire watermelon," Baccarin said. "I haven't, but I've had to stop myself."