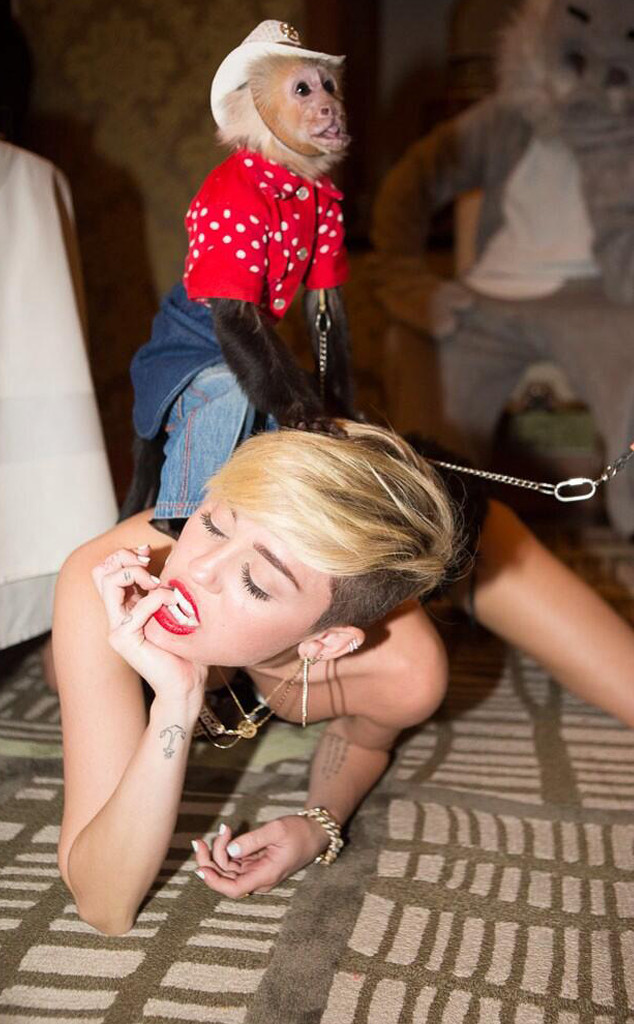 Vijat Mohindra
What happens in Vegas stays in Vegas ends up on Twitter—just ask Miley Cyrus!
The 20-year-old singer was in Sin City over the weekend to perform at the iHeart Radio Music Festival, but that didn't stop her from having some serious fun with some interesting new party pals—including a red, furry, beaked creature and a well-dressed monkey from Beacher's Madhouse named Don.
On Tuesday, Sept. 24, Miley tweeted that she was going to "make a Tumblr" in order "to post more pixxxx like this. " This picture, taken by photographer Vijat Mohindra, shows the former Disney star down on the floor, biting her finger seductively with Don the monkey on her back. She hashtagged the image #twerkinwithadayummonkeyonmyback.