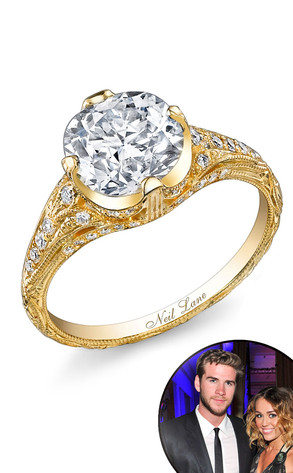 Michael Buckner/WireImage; Courtesy: Neil Lane
Miley Cyrus may have said goodbye to fiancé Liam Hemsworth, but she's not ready to part ways with the 3.5-carat gold engagement ring he proposed with in May 2012.
A source tells E! News, "The ring has not been returned to the jeweler, Neil Lane," but adds that Miley's not necessarily under any pressure to give it back at all.
"Generally, the protocol is for the bride to keep the ring. It's up to her whether or not she wants to return it or keep it as a memento."