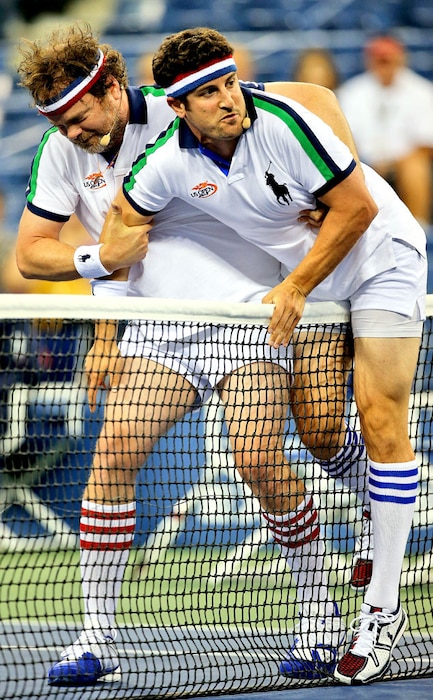 Matthew Stockman/Getty Images
Maybe these too should stick to their day jobs.
Actors Rainn Wilson and Jason Biggs headed to New York City this week for the annual U.S. Open. Instead of watching the fierce competition from the stands, the twosome decided to practice their tennis skills by competing in a special exhibition match of their own.
Pitted against seasoned pros Chris Evert and Monica Seles, the funnyguys tried to keep up in their professional shirts, high socks and supershort shorts.
But to nobody's surprise, it appears this game wasn't exactly too close to call. At least they looked good trying.