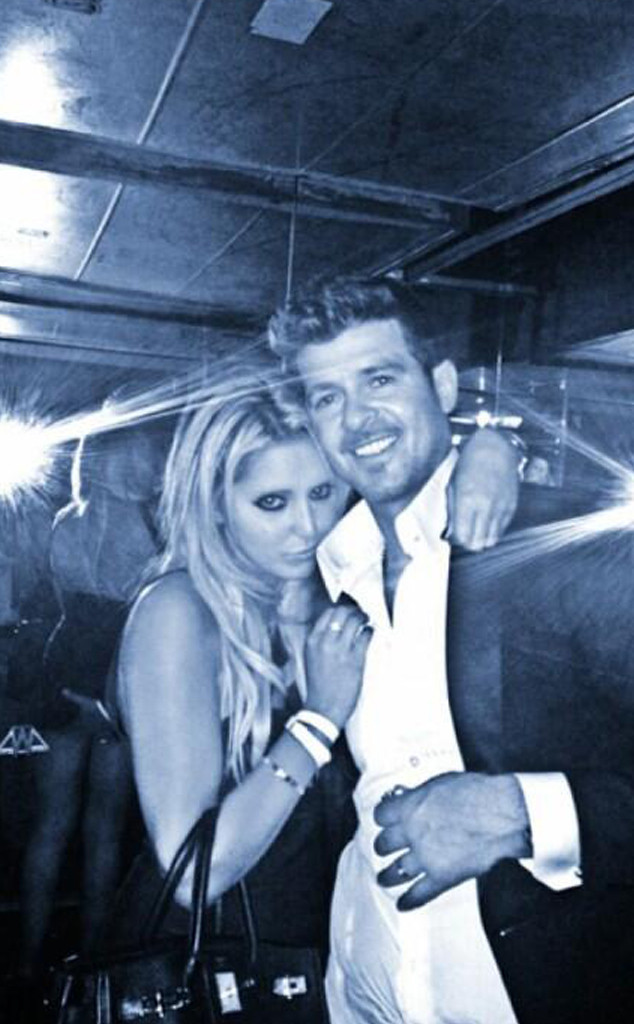 Twitter
The woman caught in the middle (or is that the rear?) of the Robin Thicke photo scandal has confirmed to E! News exclusively that the snapshot showing the singer grabbing her backside is, in fact, real.
The puzzling pic was apparently taken during the MTV VMAs weekend and was even tweeted to the beautiful brunette actress wife of the singer, Paula Patton.
"@PaulaPattonXO look at the reflection girl," Jen Leadley, whose profile states that she's in the U.K., tweeted along with the pic.