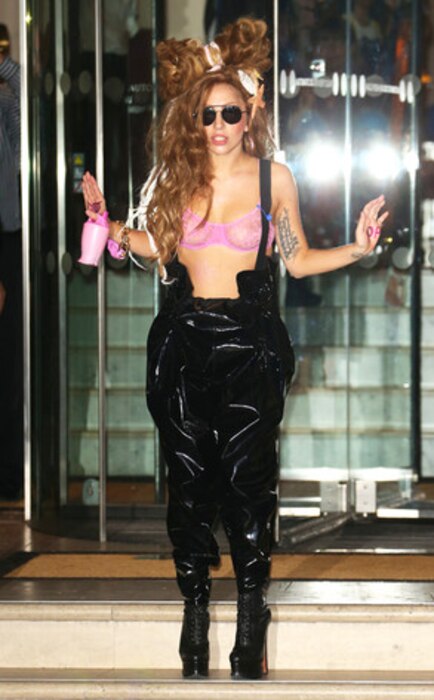 INFphoto.com
Another day, another bra for Lady Gaga.
While most women use a brassiere simply for it's purpose to support and lift the girls, Mother Monster opts to flash her wide variety of undergarments to the world by wearing them as an actual top. Some days they're bright, other days they're black. Sometimes they're racy, sometimes (but not usually) they're plain.
Anyway, you catch the drift.
For today, however, Gaga went for a sexy bright pink, lacy bra with what looks like a black fisherman jumpsuit, which actually suits the occasion quite well.