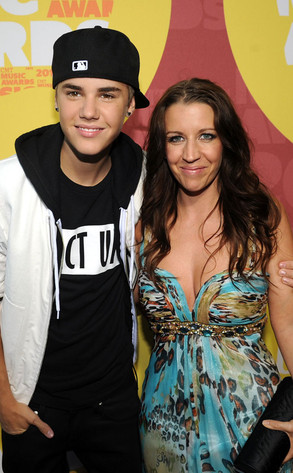 Diamond/Getty Images for CMT
Justin Bieber's recent headline-grabbing antics worry his mom, Pattie Mallette, but she's keeping a respectful distance now that he's an adult.
In an interview with People, the 37-year-old author acknowledged the difficulties letting her 19-year-old son live his life and make mistakes, especially in the harsh glare of the media spotlight.
"When your kids hit a certain age your parenting style changes and it is hard letting go," Mallette told the magazine. "His life was my life and now I've had to let him go a little bit and let him be independent. It is hard to not be able to control everything that your adult child does."