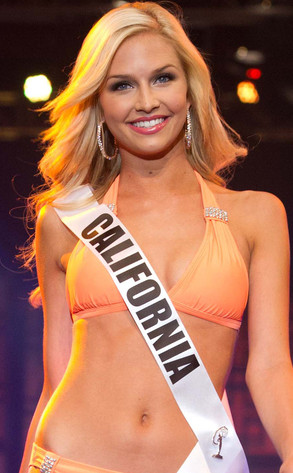 Courtesy of Darren Decker/Miss Teen USA
It appears that justice is in the process of being served.
The Federal Bureau of Investigation has confirmed that an investigation is underway involving a months-old extortion case surrounding Miss Teen USA, Cassidy Wolf.
A spokeswoman for the FBI's Los Angeles Office told the Los Angeles Times that she was aware of an FBI investigation into a 'sextortion' case, but was not able to further discuss details of the case.
A bit of background: the term sextortion means when someone is blackmailed with the treat to release sexual images or information if the targeted victim does not comply.