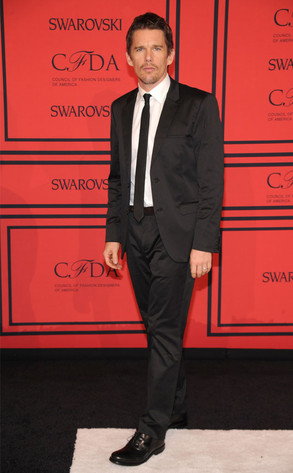 Bryan Bedder/Getty Images
There seems to be some truth to the old adage that hindsight is 20/20.
In the newest issue of Elle magazine, Ethan Hawke waxed poetic about his marriage to Uma Thurman and his regrets about tying the knot back in 1998.
"Success when you're young is really overwhelming," he told the mag. "The world felt out of control. And I wanted to stop it from spinning so fast. I thought marriage would decrease my variables or something. I was absolutely wrong."