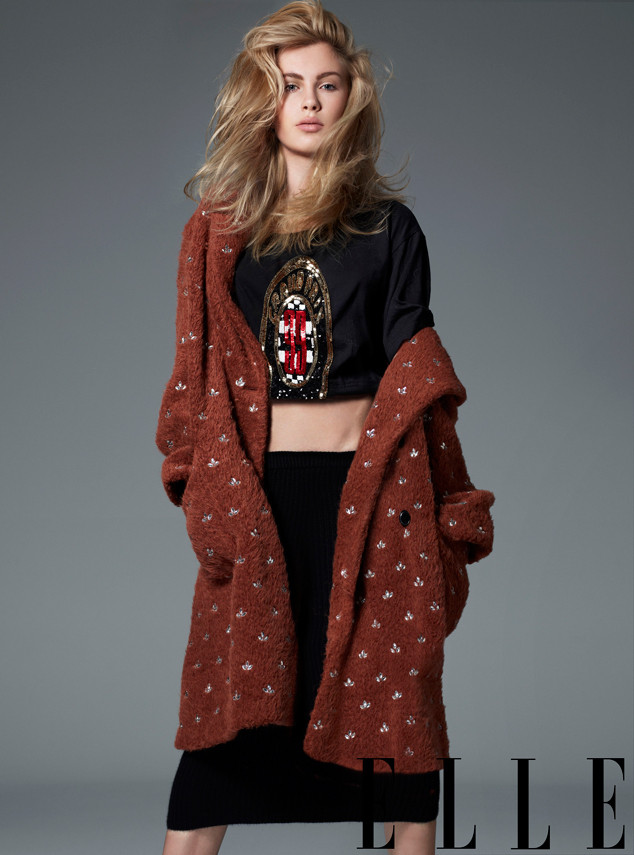 Thomas Whiteside/Elle
Ireland Baldwin's first brush with the press was traumatic to say the least.
At the age of 11, leaked, angry voicemails from her dad Alec Baldwin thrust her into the spotlight.
Understandably she wanted no part of the fame game after that. "I would look at [my parents] and go, 'Jesus, how miserable is that?' I didn't want to be followed," she shares in Elle magazine's September Issue.