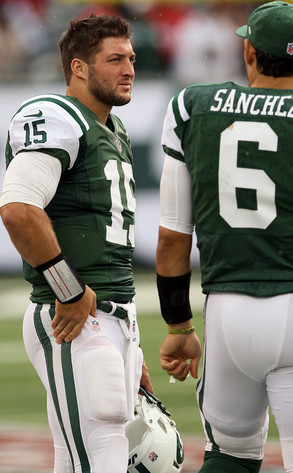 Elsa/Getty Images
Happy Birthday, Tim Tebow!
The 26-year-old received a lot of birthday wishes and responded by thanking everyone via his Twitter account.
However, the well-known Christian athlete also used his special day as an opportunity to pay tribute to someone who considers a true inspiration.
"Thanks for the bday love!" he tweeted, adding, "Check out this video about someone who really inspired me this past year. Love ya Dylan!"
Every year, the Tim Tebow Foundation fulfills the dreams of more than 20 children who are battling life-threatening illnesses through its W15H Wednesday program.