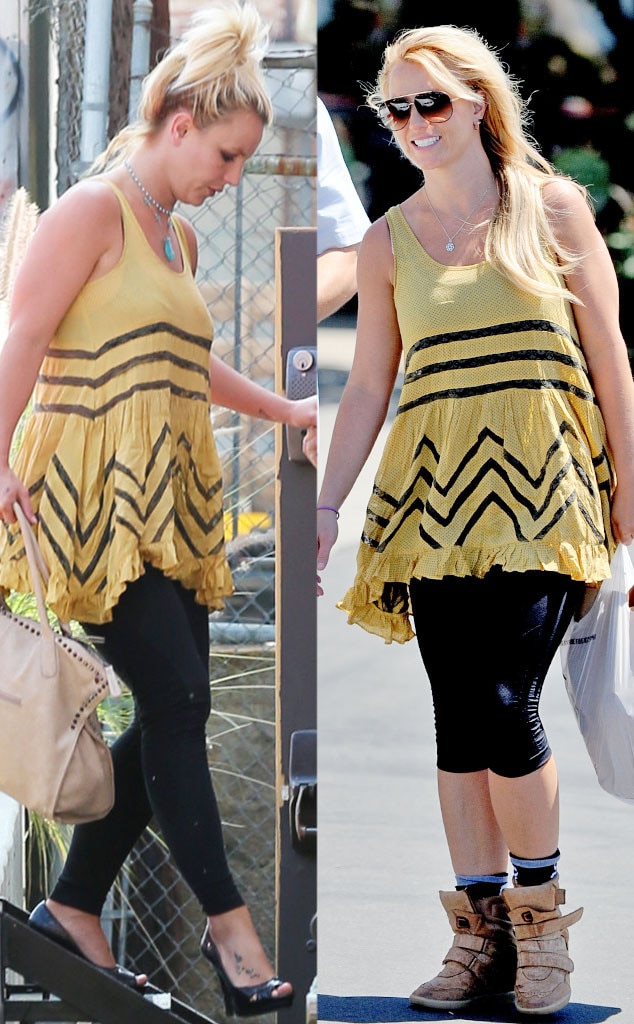 AKM-GSI; Splash News
Michelle Obama and Kate Middleton aren't the only celebs that recycle fashion.
It looks like Britney Spears has joined the repeat offenders club after being spotted wearing the same flowy, yellow top twice in one week—but that's not necessarily a bad thing. In fact, it's kinda great.
While many people abide by the whole if-no-one-important-saw-me-I-can-wear-it-again rule (don't deny it), it's clear that paparazzi make that unwritten rule hard for celebs.