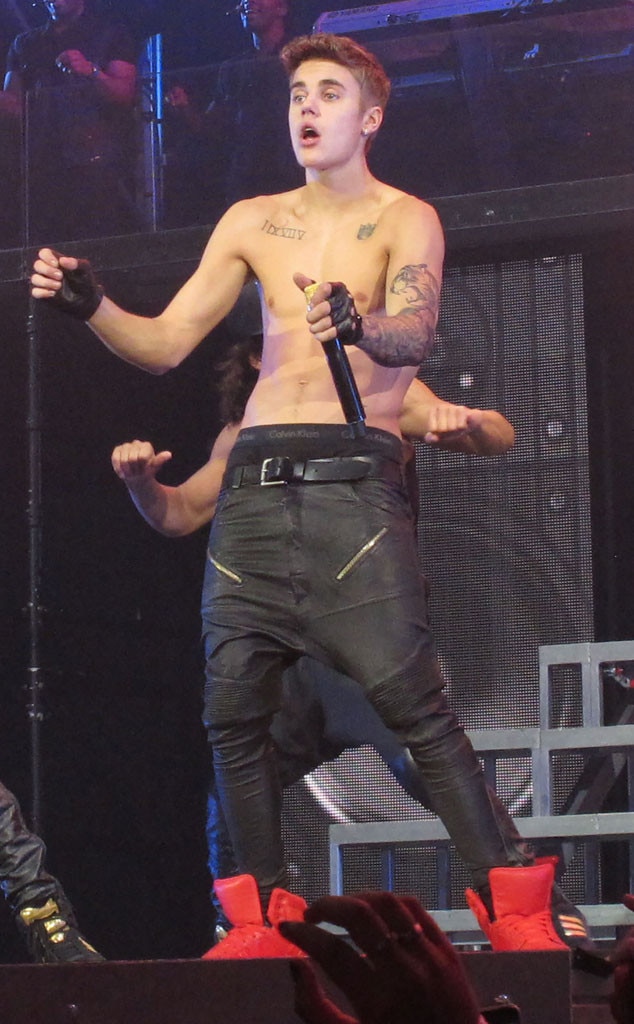 Brian Prahl / Splash News
Justin Bieber, are you taking notes?
Mark Wahlberg iss the latest celeb to offer the young pop singer, who has been going off the rails a bit, some advice. The actor told the 19-year-old, "Don't be so naughty. Be a nice boy. Pull your trousers up. Make your mum proud. Stop smoking all that weed, you little bastard."
Yeah, he was kidding, but the 2 Guns star wasn't the first A-lister to try and shed some light on the young star.
Here are 9 other celebs that have given the Biebs some advice...