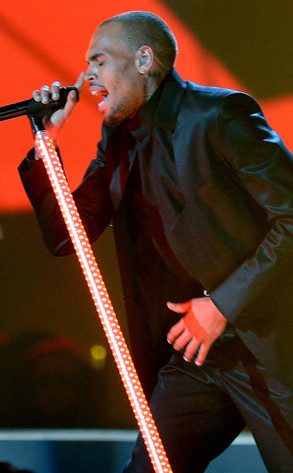 Ethan Miller/Getty Images
Chris Brown isn't singing a happy tune right now. In fact, the guy is hinting that he may actually give up singing altogether.
The Grammy winner took to Twitter on Tuesday and seemed to suggest that he would soon be retiring from music.
"Don't worry mainstream America. After this X album, it'll probably be my last album," Brown wrote.