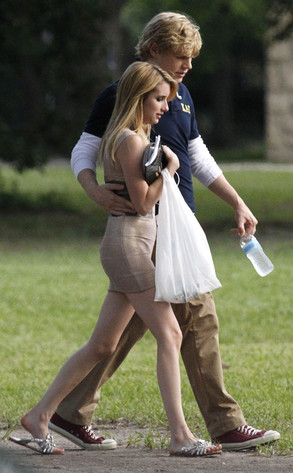 PacificCoastNews.com
Emma Roberts and Evan Peters have apparently made up.
After making headlines earlier this month when Canadian authorities briefly arrested her after an alleged domestic dispute, Julia Roberts' niece and her boyfriend were snapped out in public last Friday sharing an affectionate embrace on the New Orleans set of American Horror Story.
The 26-year-old Peters put his arm around the 22-year-old Roberts as they strolled to lunch during a break from shooting.
No doubt whatever "unfortunate incident and misunderstanding" the duo had, as they said in their statement, has been forgotten.