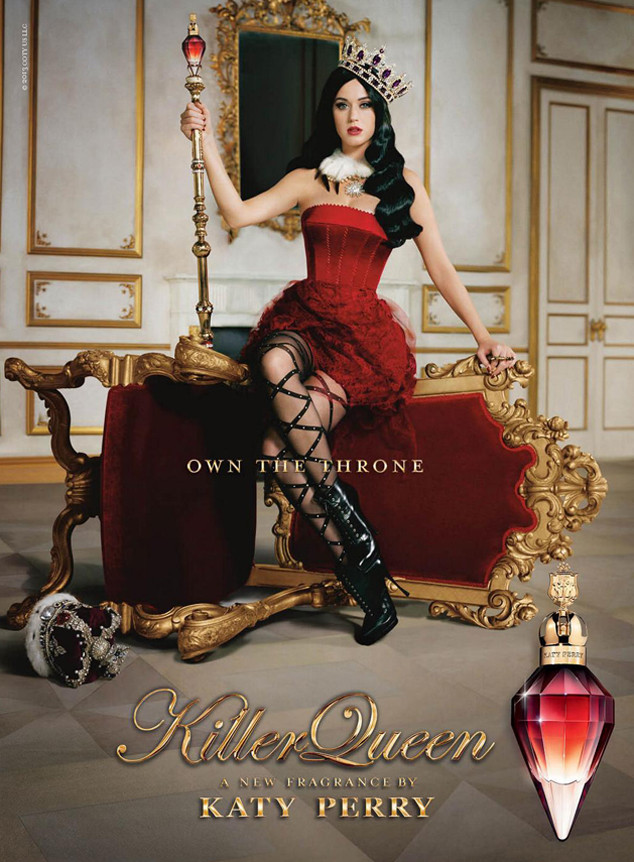 Twitter
The queen has spoken—or rather, tweeted!
Katy Perry took to Twitter to share the first look at the oh-so-regal campaign for her new fragrance, Killer Queen.
"I'm thrilled to reveal #KILLERQUEEN Own the Throne!" the singer tweeted, along with a picture of the eye-catching ad.
And the singer definitely owns it in the first campaign shot, sitting pretty atop an overturned throne with a tilted crown atop her insanely perfect curls. She proudly holds on to a scepter topped with—you guessed it!—her jewel-like perfume bottle in hand.