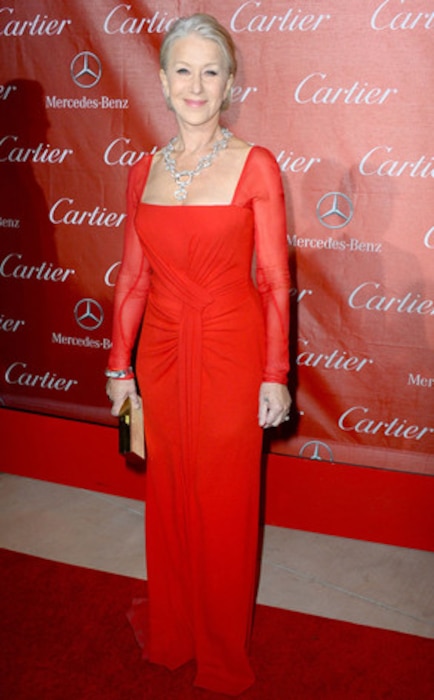 Frazer Harrison/Getty Images
The queen wants a queen!
Dame Helen Mirren is the latest star to discuss the royal baby as the world waits for Kate Middleton to give birth.
The 67-year-old, who won an Academy Award for her portrayal of Queen Elizabeth II, admitted that she would have a hard time adjusting to the pressure and attention that the Duchess of Cambridge faces, especially during her pregnancy.
"That's weird isn't it, everyone knowing when you're in labor," she told British Media. "That must be so uncomfortable."
The Hollywood veteran also hoped that the royal couple welcomes a baby girl, saying, "We need more Queens in our life."