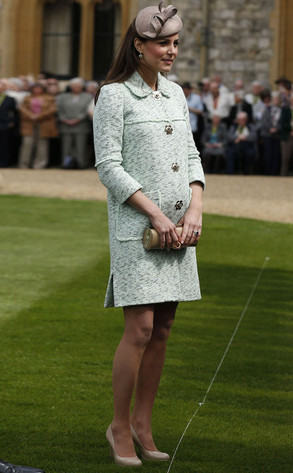 Press Association via AP Images
Kate Middleton's due date has apparently come and gone. Or has it?
Sure, while some (OK, make that everyone) pretty much expected the Duchess of Cambridge to give birth to the royal baby last weekend, it turns out there's actually a bit of flexibility when it comes to a child making its grand entrance.
"A woman's due date is plus or minus two weeks," Dr. Peter Weiss, Director and Founder of The Rodeo Drive Women's Health Center, tells E! News. "If Kate's due date is July 14, then she realistically can wait until the 28th. There is a 28-day window (2 weeks either side) in which a woman can give birth and technically not be overdue. A woman's due date is also known as an EDC, which stands for estimated date of confinement. Note the word 'estimated.'"