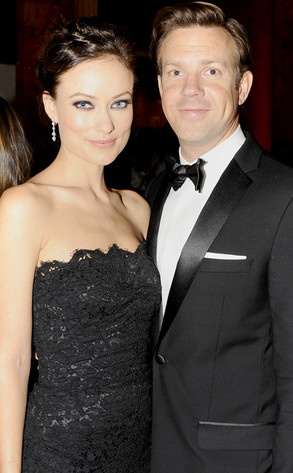 PatrickMcMullan.com via AP Images
Jason Sudeikis is all about having a sexy workout plan.
The comedian has lost a considerable amount of weight in recent months, and according to his interview with Elle for their August 2013 issue, he has fiancée Olivia Wilde (and their strong sex drive) to thank for that.
"The truth is, I'm not getting up an hour earlier and walking on a treadmill. I have the greatest workout partner in the world. And you don't need a gym membership for that kind of workout," he told the mag.
Bow chicka bow wow.