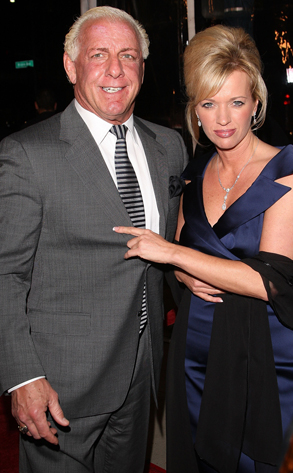 Jason Merritt/Getty Images
Ric Flair has found himself up against the ropes.
It seems a judge in Charlotte, N.C., has issued an arrest order for the former professional wrestler for failing to pay his estranged wife more than $32,000 in spousal support, the Charlotte Observer reports.
Flair, whose real name is Richard Fliehr, was ordered to pay $4,000 a month to Jacqueline Beems after she filed for legal separation last summer.
However, according to court documents, Flair has failed to pay $32,352.51 following at least two court orders.