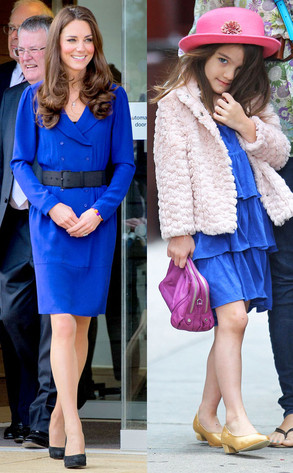 Flynet, Ian Gavan/Getty Images
Kate Middleton has a pint-size style twin with Hollywood roots: None other than Tom Cruise and Katie Holmes' little style maven, Suri Cruise.
For a 7-year-old, Suri definitely has her own flair for dressing: The tyke has been seen all over New York City—most recently spotted shooing away the paparazzi—in flouncy skirts, tiered dresses and a variety of coats (from fur to winter-ready woolens). Miss Cruise also accessorizes with colorful sweaters, small handbags, hats and stuffed animals.