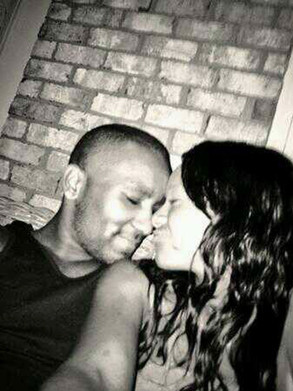 Facebook
It turns out Bobbi Kristina Brown is saving all her love for Nick Gordon after all.
Whitney Houston's 20-year-old daughter has officially gotten re-engaged to her on-again, off-again beau—eight months after issuing a series of cryptic tweets in which she announced the couple had broken off their first engagement.
Bobbi broke the news on her official Facebook page while at the same time clearing up some pesky rumors that have long dogged the controversial duo. Those were sparked when Gordon, who was partially raised by the late music legend, first hooked up with Brown, who in the past has described him as her "other half" and "big brudder."
"YES, we me nick are engaged. I'm tired of hearing people say 'eww your engaged to your brother or if Whitney was still alive would we be together or would she approve of this,'" wrote Brown.