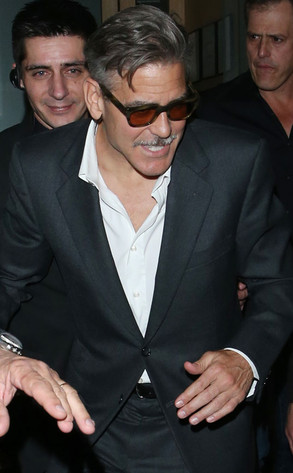 WENN.com
George Clooney may have lost a girlfriend in Stacy Keibler, but at least he's gained a Kubrick.
The British Academy of Film and Television Arts Los Angeles, aka BAFTA LA, has announced it's honoring the Hollywood hottie with its Stanley Kubrick Britannia Award for Excellence in Film at this year's BAFTA LA Britannia Awards on Nov. 9, 2013.
Clooney, 52, is being given the group's highest accolade for his work as a BAFTA Award-winning actor, screenwriter, director, producer and global humanitarian thanks to his continuous activism on behalf of Darfur.
Per a release, the Stanley Kubrick Britannia Award "is presented to a unique individual, upon whose work is stamped the indelible mark of authorship and commitment, and who has lifted the craft to new heights."