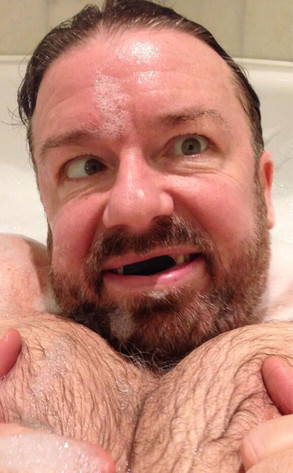 Twitter
Ricky Gervais is tweeting at E! News.
After the official E! News Twitter account asked for followers to send their suggestions for the #HottieOfTheWeek, Gervais decided to have a little social media fun, and we can't help but commend the comedian on his silly behavior.
"Who do you want to see as our #HottieOfTheWeek? Tweet us with your pick: The winner will be announced on this Friday's show!" the original E! News tweet read.