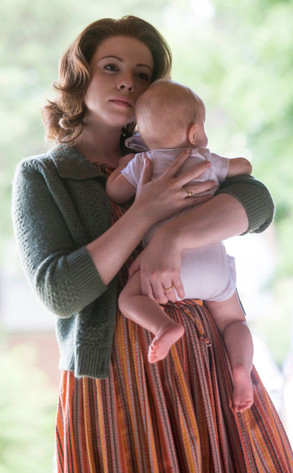 National Geographic Channel
Georgina Sparks and Dawn Summers, is that you?!
Michelle Trachtenberg has been trending nationwide on Twitter today, thanks to the first look photo of her as Marina Oswald, in the buzzed-about biopic Killing Kennedy, which stars Rob Lowe as President John F. Kennedy, coming to Nat Geo on November. Playing the wife of Kennedy assassin Lee Harvey Oswald, Trachtenberg looks nearly unrecognizable with soft brown '60s styled hair and subdued makeup. Even better, Gossip Girl fans, she's holding a baby super maternally and not trying to dupe Dan into believing he's the father!
We chatted with Michelle about her dramatic makeover (under?) for the movie, taking on the role of Marina and how it feels to trend for the first time...