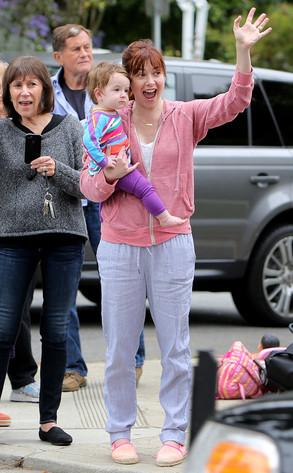 KAMINSKI / Splash News
Today, the part of the excited constituent was played by Alyson Hannigan.
The How I Met Your Mother star was one of many Los Angeles residents out angling for a glimpse of President Barack Obama's motorcade, which transported the commander in chief from Santa Monica Airport to a private fundraiser at the home of former News Corp. exec Peter Chernin during his brief trip to the Southland Friday.
So, what better time to get her youngest daughter excited about the federal government?!